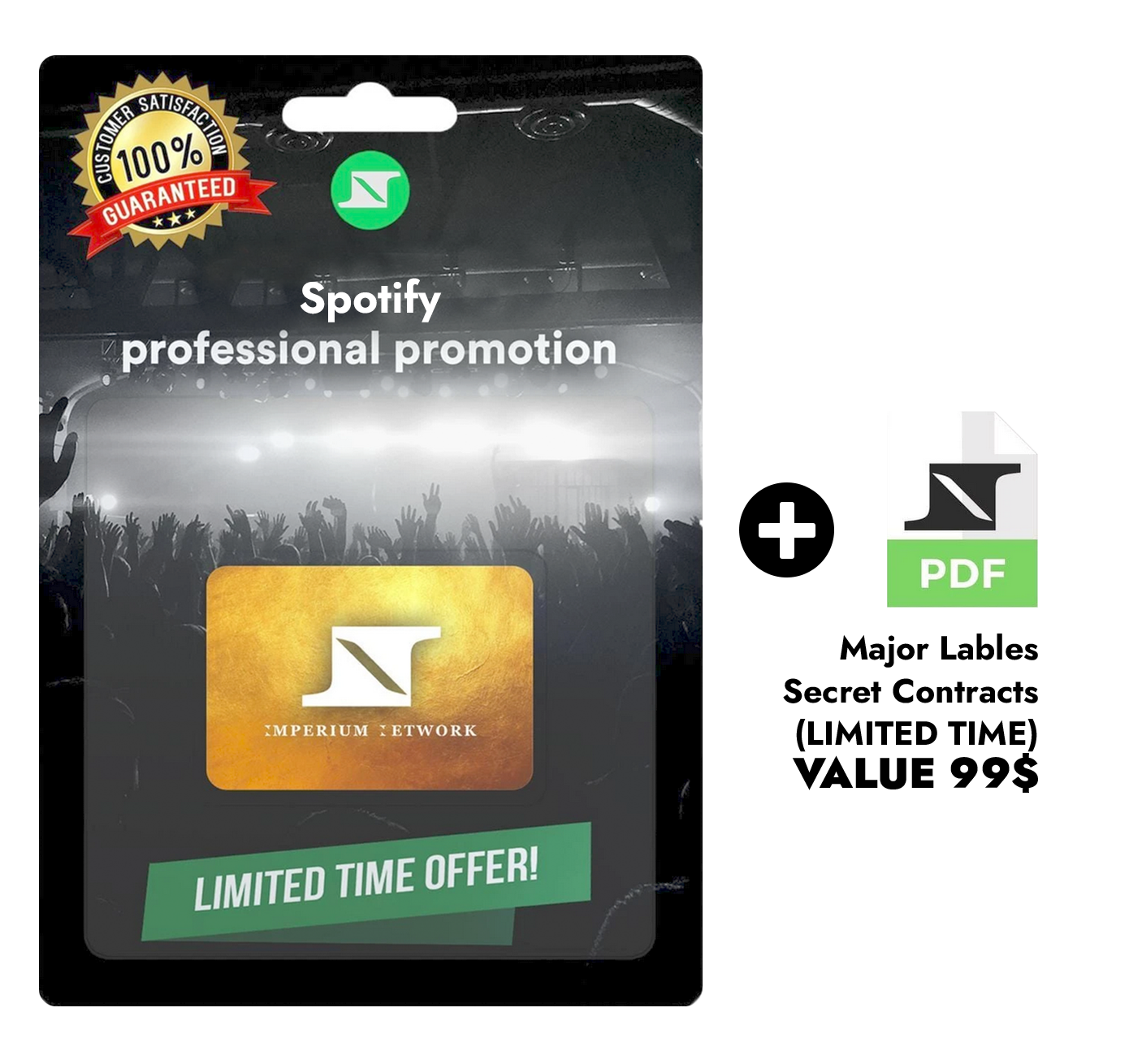 HUGE REAL AND ORGANIC SPOTIFY PROMOTION (+ Bonus)
✅Risk-FREE: Get Results Or Get Refunded
✅Proof of work sent via mail
✅Playlist pitching and viral ads strategies
LIMITED PROMOTION SPOTS AVAILABLE DAILY
5 Star Service
WAS: 70$
Hot Price: 45$
You Save: 25$ (LIMITED TIME ONLY)
---
⬇️ Place Your Spotify Link Below ⬇️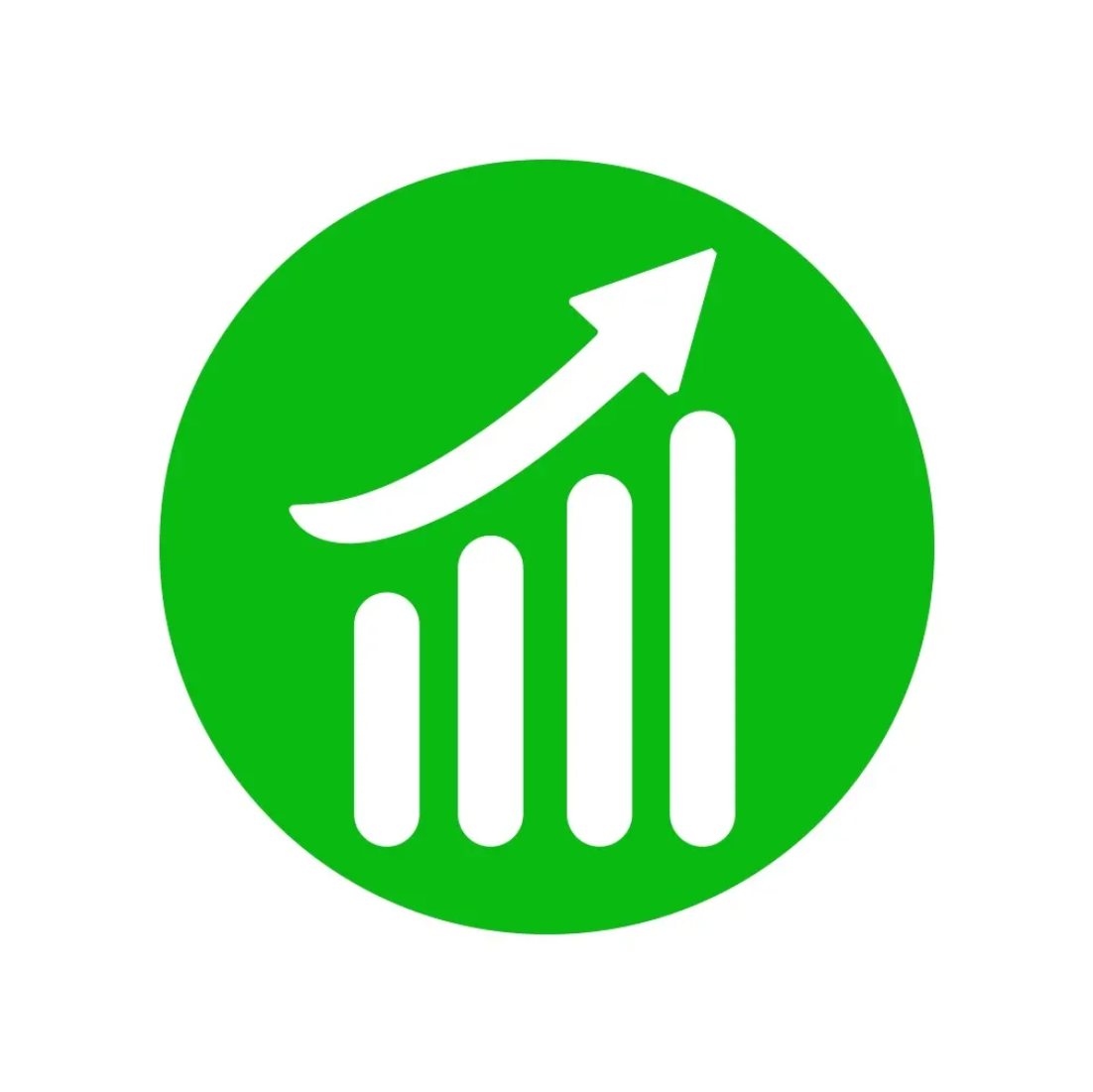 Tired of usual 12 plays? Sick of waiting to "get discovered"? Drained of being an underdog in music industry?
NO problem. We offer various solutions. Don't wait. Make it happen.
Here, at ImperiumAgency your transformation is our passion. We are your managing agency, your support team, your partner in success. We provide all the technology, tools and support you need to get the fame YOU deserve and become your best self.
REAL reposts and VIRAL ads strategies

Your victory is ours

Customer eccentric-approach is our speciality. Contact us for customised solutions
WE WILL FIND THE BEST PLAYLISTS FOR YOUR MUSIC!
Thanks to our huge network and contacts of independent playlists,
we will find the right audience and right playlists for you!
Here are a few examples of our the networks that collaborate with us:
Must Music: Must Music Summer
Top of: Top of the Pop
And many more...
In addition
WE WILL DO VIRAL ADS STRATEGIES to get you
real listeners that will follow in love with your music!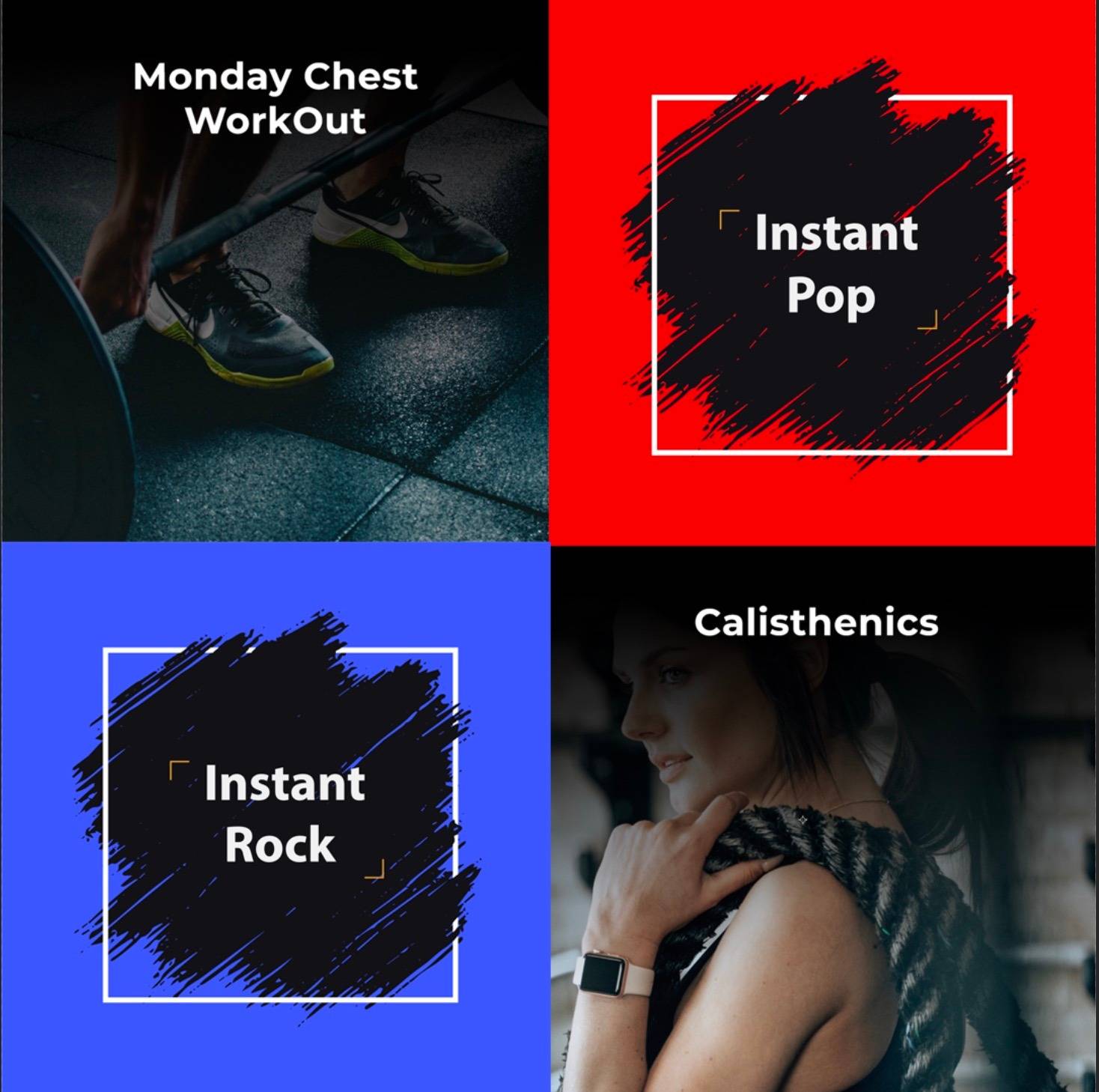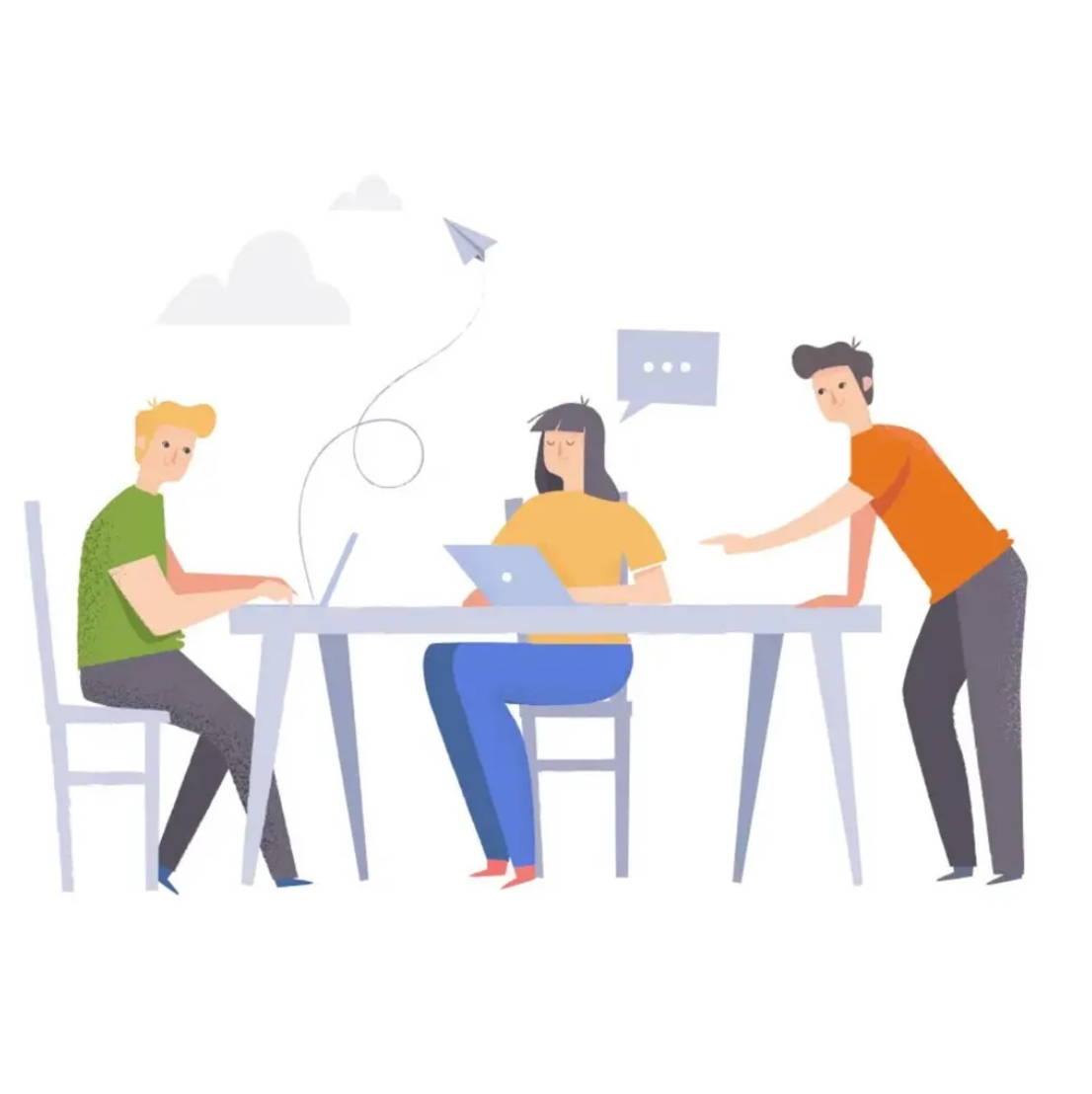 We have a long history of experience in music industry with no rivals in performance
We are always improving our marketing strategies and audience targeting tactics
We give value to your creations and help reaching your objectives
We get you an organic promotion on your favorite music platform
To get big you one must start thinking big
Not convinced yet? Let us tell you more...
We believe that all artists should grow organically, that means that your followers or your fans have a genuine interest and appreciation of what you are making. However, many artists find themselves more often than not 'buying plays' or listeners and followers for that matter. Don't lie to yourself. The worst of all frauds is to lie oneself.
If you are interested in genuine Spotify promotion, don't get fooled by fraudulent 'music promotion agencies' on the internet.
Unlikely other promo agencies online we will provide you our proof of work via email. Be aware of cheap and fake robot plays as most are offering in the market which will not lead you to audiences. We do real placements of your songs which will eventually provide you real followers and royalties.
For any questions on the topic don't hesitate to contact our team.
24/7 Customer Support
Our team service representatives (CSRs) are well trained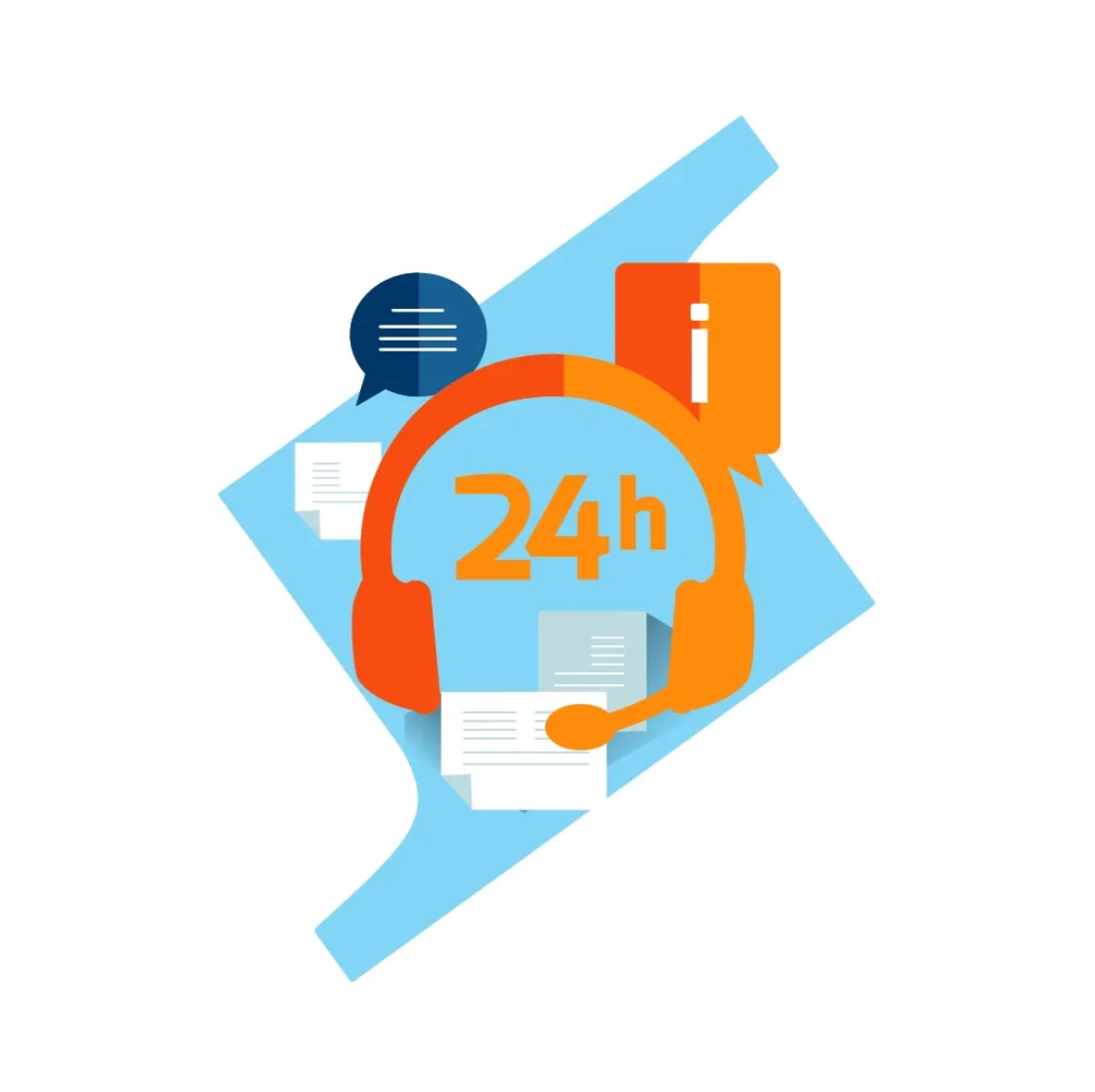 Disclaimer: We are NOT affiliated, associated, authorized, endorsed by, or in any way officially connected with Spotify or SoundCloud, or any of its subsidiaries or its affiliates.
The names Spotify and SoundCloud as well as related names, marks, emblems and images are registered trademarks of their respective owners. Get pitched or refunded.