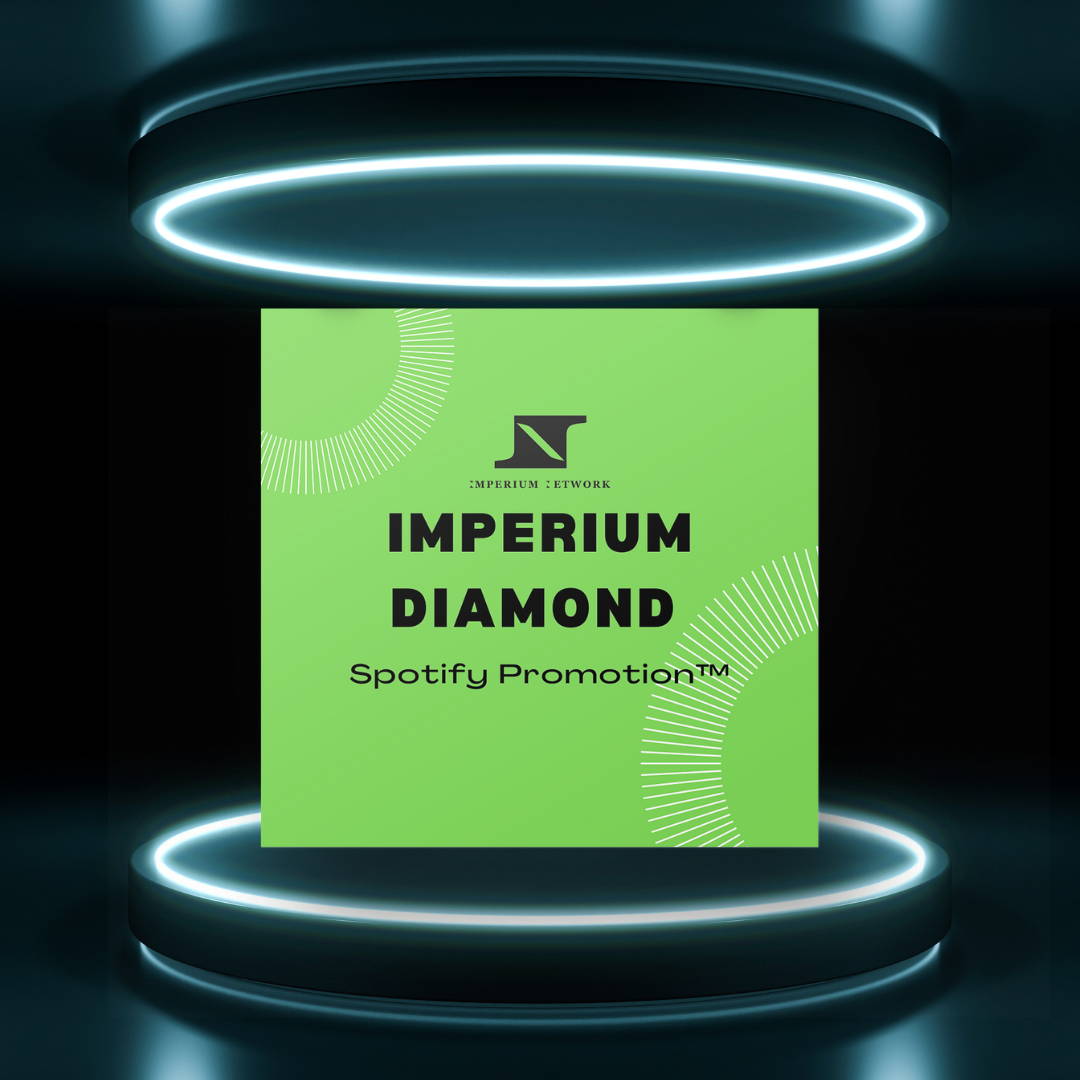 Limited promotions spots monthly!
Promotion spots available: 3
The #1 Music Promotion to Go Viral and Build a Loyal Fan Base on Spotify
💎 Trigger Algorithmic Plays and Long-Term Stream Growth
💎 Minimum 20 000 Streams or Your Money Back
💎 FREE 24/7 support from Professional Music Manager
💎 No BOTS, Real and Organic performance
What's included?
Spotify playlist pitching to up to 10 000 curators

(Value 5000$)

Social media ads budget

(Value 1000$)

Professional FB&IG ads management

(Value 2000$)

Professional Music Manager for support via phone or email

(Value 2000$)

Pitching to up to 10 000 radio stations

(Value 200$)

Secret List of A&R contacts

(Value 600$)

How to go viral on Spotify strategy PDF

(Value 600$)

Release day music strategy PDF

(Value 600$)

1h consultation with Music Executive

(Value 500$)

Apple Music Playlist Pitching

(Value 100$)

TikTok Influencers campaign with a reach of 1.5 mill followers

(Value 2000$)
Total value you get = 15000$
(Save 10000$)
If you still can't believe it, see the video below with the results from our campaigns and Imperium artists' testimonials!
How much streams will I get?
From 20 000 up to 100 000 depending on many factors like how many external curators accepted your song placement request, how often they add and remove tracks, what is your music genre, the quality of your music, etc. It is difficult to give an exact number. Though, from our experience it's from 20 000 streams even for the worst performing campaigns. Also, all these streams are royalty eligible.
Is this legal and in compliance with Spotify guidelines?
Imperium Spotify Playlist Pitching is 100% legal and in compliance to Spotify guidelines. By promoting your music with us you don't need to worry about your music being removed or blocked by Spotify or music distributor. If you are cross-promoting with multiple agencies, we will need to know them due to verifying their legitimacy of theirs campaigns.
If I don't like the performance, can I get the refund?
We have get results or get refunded policy. In this case, minimum 20 000 real streams within 60 days or your money back. No questions asked. Though, you won't be refunded during the first 28 days if the promotion has already started.
Also, you will be refunded if within 72 hours from placing your order, making a purchase at Imperium Network, you have written an email to help@imperiumnetpromo.com by clearly stating the your order number and a reason for the refund. This is not applicable if the campaign and/or promotion is already running.
What happens after the purchase?
Here's what we do once you order:
We will verify if we have all the relevant information to start your campaign. If not, one of our managers will reach out to you directly via an email. Also, the confirmation email will ask you to submit the relevant forms and info after you have made the purchase. Also, all your bonus files will be sent you directly.
Our team will listen to your song and handpick which playlists work best for your song
We'll pitch your music to relevant playlists and contacts to help it get in the right places.
Within 2 weeks of purchase, your song will be added to these playlists. You will receive an email telling you which playlists you were added to.
And that's it! Watch your exposure grow as targeted and relevant people engage and discover your music.
What Genres do you work with?
We work with ALL genres thanks to our large independent network of curators.
I have additional questions
For additional questions - our music consultants will be happy to help you. Write to help@imperiumnetpromo.com
In case, our main FAQ might answer your questions as well: https://imperiumnetpromo.com/apps/help-center